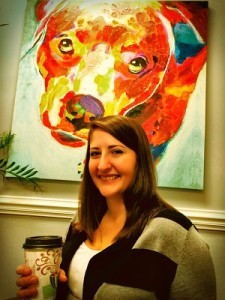 Diana Westrick, Legal Assistant, Woodruff Family Law Group
If you have happened upon your browser's home screen, Facebook, Twitter, or any news outlet, you have already been bombarded with the news that Angelina Jolie has filed for divorce from Brad Pitt.
What? How?  Why?  Say it isn't so!
While you have to love the efforts of gossip sites to always have the "inside scoop," the currently available details are truly hearsay.  Unfortunately, that does not stop every proceeding media outlet to quote these unconfirmed theories as if they were fact.  While I am not one to indulge in celebrity news, I do have an amazement with how celebrities and their lives are portrayed to us "ordinary" folks.  In situations such as celebrity breakups and divorce, it may surprise you that I actually pity these people; they are going through a situation that is difficult-by-nature, but they also have to worry about their public image and how the media will portray them.  Despite what the truth of the situation may be, people believe what the news and magazines tell them.
Any reasonable person most likely already knows that gossip should be taken with a grain of salt.  However, how often do we develop biases solely based on what someone told us?  Keeping that in mind, I can all but guarantee this divorce is going to be pinned onto Brad Pitt.  Most outlets are already stating the claim that Angelina filed in order to keep the "health" of her family intact; she did not agree with Brad's parenting style, and she wants full custody while he gets only visitation.  With only those details available, where does your mind go about his parenting?
No, I'm not going to use this blog as a means of venting my frustration with celebrity politics.  Rather, I am going to turn it over to you, Triad: I urge you to consider how gossip has impacted (for better or worse) your relationships with your family, friends, acquaintances, and strangers.  Are you able to identify these different types of situations?
EXAMPLE #1 Continue reading →