Jennifer Crissman, Attorney, Woodruff Family Law Group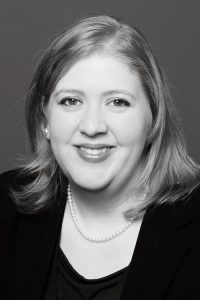 For the next several installments of our practical series for family law attorneys in Piedmont Triad area, we will be reviewing the admission of hearsay statements through the business records exception, Rule 803(6). In this installment, we will consider the case of In re S.W., 625 S.E. 2d 594 (N.C. App. 2006).
We have all been there; you sent out the subpoenas to the doctor, the nurse, the social worker, the therapist, the detective, and anyone else you can think of who can testify about the abuse. Lo and behold on the day of the hearing, not a single witness shows up, but luckily you have already got your hands on some records that detail the incident. What is the attorney to do? The case of In re S.W. is extremely helpful when an attorney is unable to get a witness into court, and there are written records of the events.
In re S.W. involves a termination of parental rights case and the admission of various exhibits which contained hearsay statements.  The child, in this case, was initially removed from the mother's custody after being found out in the rain while the mother was buying illegal narcotics in October of 2001. The child was determined to be neglected but was reunified with the mother. The mother then left the child unattended at the homeless shelter where they were both staying for over a day and a half on Christmas Eve. The Department of Social Services removed the child again from the mother's custody, and the child was placed in foster care. The Department of Social Services then filed their Petition to Terminate Parental Rights of the mother in 2003 as the mother had failed to maintain regular contact with DSS, failed to maintain stable living arrangements, failed to attend drug treatment regularly and had only visited with the child three times in 2003.