Jennifer A. Crissman, Attorney, Woodruff Family Law Group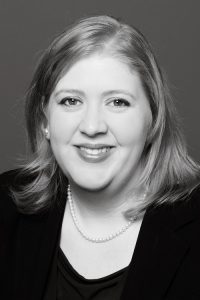 I must confess, as a family law attorney I cannot help reading about celebrity relationships. I find that even though it feels like celebrities are untouchable and have very different lives than our own when a celebrity relationship ends the same scenarios arise. Separation and divorce are the great equalizers, and no one is immune. If you have followed the recent celebrity news, you may have seen that Brad Pitt filed a motion this month asking the court in California for an emergency hearing on sealing the court file containing the details of his separation from Angelina Jolie. His argument was that he wanted to protect the couple's six children from intense worldwide scrutiny.
The court denied his request for an emergency hearing, but there will be a hearing in January on whether to seal the file. As an observer, you may wonder why the court would not grant an emergency hearing on such a motion. It seems like a reasonable request; a parent urgently wants to protect his children's privacy from nosy reporters, paparazzi, and onlookers. However, this is not enough for the court to grant an emergency hearing or to seal a file.
With regards to sealing a file, the public has the right to view court records which arises under both the common law and the First Amendment of the US Constitution. The rationale for this right is that the public monitoring of the judiciary is key to a functioning democracy. If judges were able to seal court files and close courtrooms freely, the public would have no way of monitoring the behavior of the judicial branch. Although the general presumption is that court records are open for public inspection and viewing, there are some ways to get a court file or at least portions sealed.