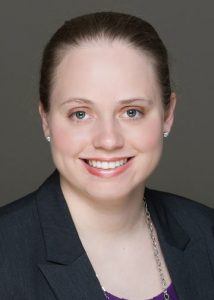 By: Dana M. Horlick, Attorney, Woodruff Family Law Group
Now let's change the hypothetical of our Greensboro couple – Petunia and Rocky – in one respect. Recall that Petunia's parents wanted her to have a premarital agreement regarding Home Grown Lawn Care, but Petunia and Rocky did not sign one. Maybe a few years into her marriage, Petunia realizes that she wants to keep Home Grown Lawn Care in the family and that Rocky and her parents just do not get along. So Petunia executes a will, leaving her shares of Home Grown Lawn Care to her parents and the remainder of her estate to Rocky.
Under this scenario, Petunia's parents would receive her shares of Home Grown Lawn Care, valued at $125,000.00. Rocky would receive the 401(k) worth $15,000.00. Rocky may decide that he is entitled to a larger share of Petunia's estate. He can then exercise the right to elective share, which is a two-step calculation. First, you have to determine what percentage of the total net assets the surviving spouse receives. Second, you have to determine the amount of the elective share, based on the percentage calculated in step one.
Let's take this step-by-step. The North Carolina legislature has determined that the percentage of the total net assets should vary based on the length of the marriage. Thus, the longer the marriage, the higher the percentage of the total net assets. The below chart shows the percentages, based on the statutory language in N.C.G.S. §30-3.1:
| | |
| --- | --- |
| Number of Years Married | Share of the Total Net Assets |
| Less than five years | 15% |
| At least five years, but less than ten years | 25% |
| At least ten years, but less than 15 years | 33% |
| 15 years or more | 50% |