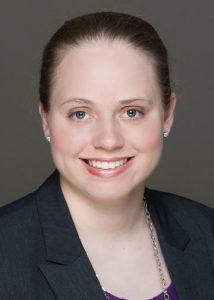 By: Dana M. Horlick, Attorney, Woodruff Family Law Group
Have you wondered how much of your estate is your spouse entitled? What happens to all of your assets when you die? Do you have much control over the disposition of your estate? Does having a will make a difference? To demonstrate the nuances involved in determining how much your surviving spouse is entitled to, I am going to set up a hypothetical, with a Greensboro couple – Rocky and Petunia.
Petunia owns 40% of a closely-held business started by her family, Home Grown Lawn Care, and will likely inherit another 11%. Petunia's brother will inherit the other 49%. Petunia is engaged to Rocky, an engineer with a promising future, who has joined an engineering firm. To set up the financials, Harry makes $70,000.00 per year. Petunia, as a Vice President for Home Grown Lawn Care, has a salary of $60,000.00 per year and typical K-1 dividends of another $25,000.00 per year. Petunia also gets a tax distribution to pay the federal and state income tax on the K-1 distribution.
Neither Petunia nor Rocky have been married before, have any children, or have any college debt. They do, however, have the following assets: there are Petunia's shares in Home Grown Lawn Care valued at $100,000.00; a 401(k) with $10,000.00 for Petunia; and a 401(k) with $10,000.00 for Rocky.