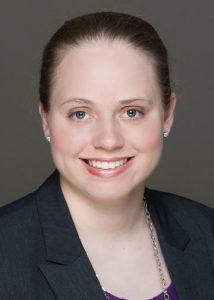 By: Dana M. Horlick, Attorney, Woodruff Family Law Group
VanderKam v. VanderKam, 776 F.3d 883 (D.C. Cir. 2015)
(a) Facts: Before the parties were divorced, the wife was the death beneficiary of the husband's retirement plan. The parties were divorced in Texas. Their divorce decree was silent on survivor benefits, but awarded the husband all rights existing because of his employment.
After divorce, the husband sought to name his second wife as survivor beneficiary. The first wife objected, and asked a Texas state court to hold that she was the proper beneficiary. The state court held that the first wife had waived her rights, and that the husband was free to name the second wife.
The plan encountered financial difficulty, and was taken over by the Pension Benefit Guaranty Corporation (PBGC). PBGC determined that the death beneficiary could not be changed after the first payment of retirement benefits to the employee and the order could not be qualified as a QDRO.
The husband asked a federal district court to overturn PBGC's determination. The district court held that PBGC's ruling was correct and that any rights the husband might have under Texas state law were preempted by ERISA.
(b) Issue: Did ERISA preempt the husband's rights under Texas state law?
(c) Answer to Issue: Yes.