It's summertime, and that means kids around Greensboro will be beating the heat. But they probably won't be hanging out at the pool or lake like their parents did. It's more likely they will be huddled around their electronic devices playing video games or watching YouTube. The World Health Organization has recently classified addiction to video games as a certified mental disorder. Our children are particularly susceptible during the summer months when they are out of school and have less structured activities.
The signs of video game addiction are disturbingly quite similar to other addictions such as exercise addiction or sex addiction. If your child has difficulty talking or even thinking about anything other than video games, then they might have a problem. The problem is exacerbated by the gaming designers attempting to make their games psychologically addicting purposely. As with drug and alcohol addictions, they may have such a compulsion to play that they let school work lag and their grooming and hygiene begin to suffer.
In the beginning, gamers may be satisfied to play one or two hours at a time; however as they become more addicted, they crave much longer sessions. Some children have to be physically removed from a game console, or they will play continuously. As the addiction worsens they frequently suffer from significant weight gain or weight loss, sleep disruptions, mood changes, sleep deprivation, Avoiding friends and family members. They may begin lying about the time spent playing video games and start skipping meals. Shoddy work and academic performance should also set off alarm bells.
The physical effects of excessive gaming can lead to actual injuries. Doctors have begun to diagnose such conditions as "video gamer's thumb" and "Nintendonitis" to describe conditions associated with countless hours of repetitive gaming. Video gaming is almost always a sedentary activity. Sitting for long periods of time can lead to a variety of health problems such as diabetes, heart disease, poor circulation, and obesity. According to the Mayo Clinic, "sitting is the new smoking."
One of the most effective way to help someone with video game addiction is to introduce healthy activities that they would enjoy. Fortunately, the Triad has an abundance of activities for families to do outside and inside. One of my family's favorite outdoor activity is going to Lake Brandt Marina and renting kayaks and paddle boards for an active day on the water. There are also miles and miles of hiking and cycling trails that can be accessed from the marina. You can find more information about Lake Brandt and other lakes in and around Greensboro here.
My video game-loving kids also love to take our dogs hiking. There are more trails around Greensboro than we can possibly hike, but my family and I are trying. When I discovered Trails.com, I was amazed by how many hiking trails there are so close to my home. We love to pack a light picnic and take our time enjoying nature. The key is to keep it fun and go at the kids' pace. That means wandering off the trail once in a while and exploring.
Even on rainy days, there are some cool active things to do in our area. There are 11 public recreational centers in Greensboro that offer free basketball and other activities. There are also two public skate parks and several other private ones.
We are also lucky to have the Greensboro Cultural Arts Center here with countless summer camp activities. The YMCA and YWCA also have wonderful summer camps. So it doesn't really matter what you do, just do something other than video games all the time. Moderate video gaming is fun, and as long as it's balanced with other healthy activities, then all is well. We here at Woodruff Family Law Group wish and your families a happy, balanced and safe summer!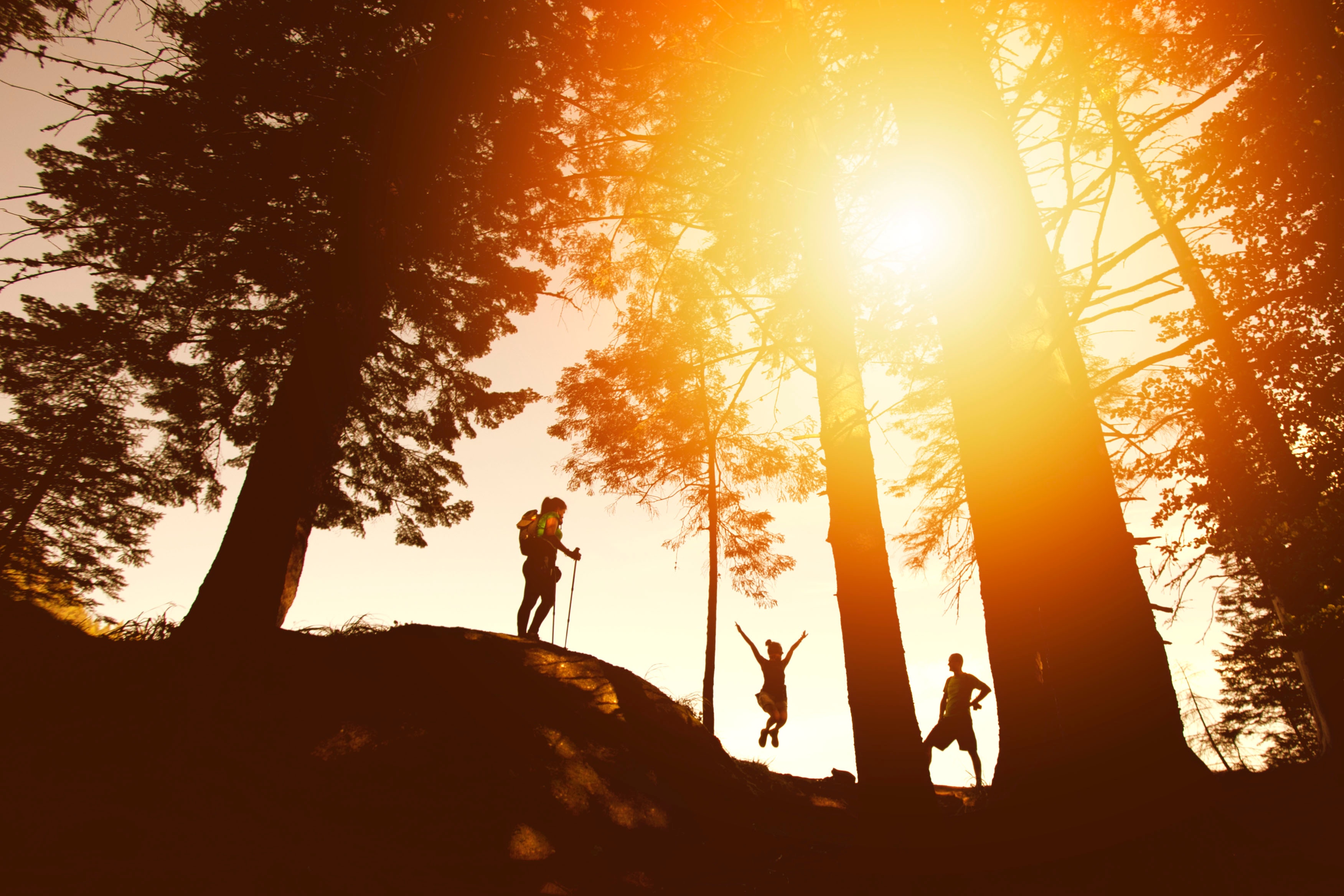 ---
By Mark Griffin, blog writer