Jennifer Crissman, Attorney, Woodruff Family Law Group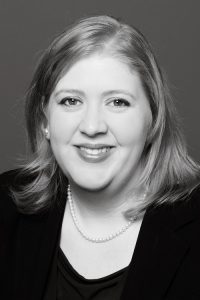 Part 9 of our continuing series for family law attorneys practicing in Guilford and surrounding counties focuses on the admission of hearsay from social workers and the Department of Social Services. When there is a case that has allegations of abuse, there will likely be intervention from the Department of Social Services at some point. As in our scenario, there usually will be an initial investigator, and at some point, the case will be assigned to another worker for follow up after the initial investigation. By the time that the case goes to hearing, there can be multiple workers who have interacted with the family and touched the case. The prospect of getting not just one, but multiple social workers with heavy caseloads in to court to testify is a daunting task to say the least. This segment will review the case of In re C.R.B. and the admission of DSS records authored by multiple social workers. In re C.R.B., 781 S.E.2d 846 (N.C. App. 2016)
The case of In re C.R.B. involves the termination of parental rights. One of the children in this case was discovered unattended in a car. During an assessment by the Department of Social Services it was discovered that the mother suffered from substance dependence, multiple debilitating mental illnesses, and intellectual disabilities. As a result of these issues the mother was unable to provide proper care for the children, and mother consented to an order adjudicating the children as neglected. The children were placed in foster care, and mother signed a case plan designed to address her issues, which included mental health, substance abuse and intellectual disability. The mother attended all meetings with DSS and completed some goals contained in her case plan, but did not complete the substance abuse assessment required by the case plan. As a result, her visitation with the children was suspended, and ultimately the permanent plan was changed from reunification to adoption.
          During the termination hearing the social worker testified about the case history, including as to events that occurred before that worker had been assigned to the case. During a portion of the social worker's testimony the worker read directly from the DSS report. Mother objected to these statements as inadmissible hearsay since the worker did not have direct knowledge about the events that she read from the report.
The court ultimately held that the DSS report was admissible as a business record so long as the proper foundation was laid, but there was no requirement that the records be authenticated by the person who actually made them. This is extremely helpful language, especially where there have been multiple social workers on a case. There is no reason for the attorney to trot three or four social workers in front of the judge to each authenticate their portion of the DSS record. Only one person familiar with the record is needed to authenticate the record, and then it meets the inherent reliability of a documents falling under hearsay exception 803(6).
In the next part of our series we will discuss the case of Matter of Lucas and length of time between when the statements are made and when the incident occurred.
He Said, She Said Series