It is a day to honor your best friend, your hero and your number one fan, your mom! Mother's Day is Sunday, May 8, and the Triad offers many ways to help you celebrate that special lady who deserves the world.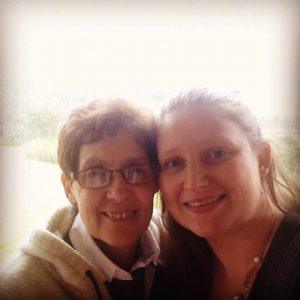 Tea Time: Instead of just the typical lunch or dinner outing for your mom, why not try taking her to tea. There are several tea rooms and unique Mother's Day tea-themed events. The Pegg House Tea Room in Kernersville is offering their traditional high tea with a special twist for Mother's Day. Or, you could whisk your mom away to the O.Henry Hotel for their Afternoon Tea, which includes tea sandwiches, quiches, scones and an array of tasty treats. If you want to make her feel special, hand her a corsage to wear while enjoying her tea! 
Brunch: If you can't give up the idea of taking her out to eat, why not mix it up and try a brunch or specialized buffet. The Piedmont Club in Winston-Salem is offering a Salute to Mom, which will provide an assortment of mom's favorite things. A waffle bar, omelet station, seafood tower and enough desserts to satisfy her sweet tooth! Take your mom to England in a snap by going to The Marshall Freehouse, which will offer a special buffet that includes prime rib, eggs Benedict, Yorkshire pudding and sticky toffee pudding. She will feel like a Queen after this English style affair. 
Handmade gifts: Remember how her eyes lit up when you brought home that adorable piece of art you made in school for her? This still applies even now that you way past the grade-school age. The internet is filled with all types of ideas for making your mom something special and from the heart. Several years ago I took a pottery class at the Art Center in downtown Greensboro and made a small bowl for my mom; you would have thought I gave her a diamond necklace. It was a step above the pinch pot I made for her in 5th grade, but she placed my new and improved bowl next to the lopsided treasure she has had for 23 years, and she adores them both equally.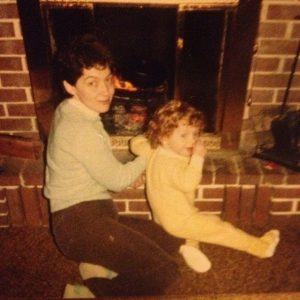 Don't forget your other "moms": Of course you need to include your grandmother, aunts and other moms in your family on this special day, but think of those ladies who provided so much more during your life. I have a few that guided me, supported me and talked to me the hard facts of life as though they were my mom. I like to send them a note or bring them flowers to show them how much the mean to me and provided those moments motherly type love. 
Brag about your mom: I am lucky enough to call my mom, my best friend. She should be considered a saint for having to deal with my teenage roller coaster of emotions and her forever confidence in me. She is my role model and hero; became a foster parent with my father and nurturing close to 20 kids, getting her college degree at 50, being a youth leader and overall superwoman. Brag about your mom; tell everyone what she means to you.